Training is provided through a variety of sources and most of it is free of charge. New volunteers will begin their tenure at SEMS by undergoing a six-month probationary phase that includes orientation to station operations, pertinent safety concerns, and etiquette and operations on 9-1-1 emergency calls.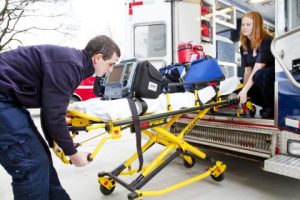 Most new members can complete the basic orientation to "ride along" within one to two weeks of joining. All initial training is supervised by station staff and performed in sequence as part of an orientation manual called a "probationary book." Members also receive CPR training during this time.
The next step for members is Emergency Medical Technician (EMT) Certification. Training typically occurs through the Maryland Fire & Rescue Institute (MFRI) of the University of Maryland or through Hagerstown Community College (HCC).  EMT training includes approximately 200 hours of didactic (classroom) and field precepting time and is usually completed in four to six months. Classes start in the Spring and Fall of each year and follow a typical academic calendar. Members must also complete Protective Envelope & Foam (12 hours), Hazardous Materials Operations (24 hours), and Emergency Vehicle Operator (EVOC) training in order to become 100% independent practitioners. Following the completion of these classes, members will undergo a period of in-station field mentoring before working with patients on their own.  Members who complete all of these requirements are then released as providers in-charge (PIC).
The SEMS scholarship program is open to interested student-members. The scholarship can pay for 100% of the cost associated with obtaining an Associate's Degree in paramedic studies, although students pursuing any course of study are also eligible for consideration.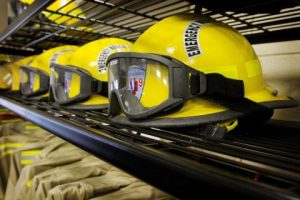 Volunteer members willing to commit to two 12-hour shifts per week as a provider-in-charge (PIC) are eligible.  Scholarship funds are set during each year's budget cycle and are generally limited to the cost associated with full tuition, books, and fees at Hagerstown Community College for an in county, in state student.  The scholarship is refundable and can be combined with other available financial aid, such as a Pell Grants and Stafford Loans. Existing members of SEMS receive priority for these scholarships. An application and interview process is generally conducted each year for those interested.
Members interested in additional training can take courses in leadership, specialty rescue, firefighting, and search and rescue through MFRI free of charge. SEMS sponsors students for these classes after they have completed their initial training and have been cleared as a PIC.